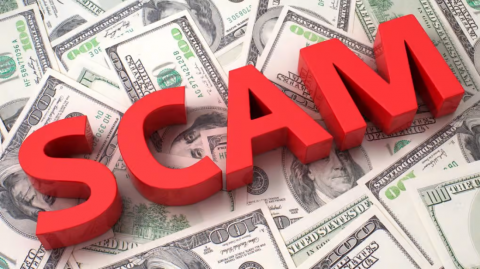 Georgetown, DE (Nov. 3, 2022): Scams, swindles, and schemes of the unsuspecting are as old as time, but, as times change, thieves are coming up with new ways to take advantage of and steal from innocent victims – particularly senior citizens. That's why it's critical to stay up to date on the latest trends and learn how to protect your investments – or those of a loved one – from criminals.
The Sussex County Advisory Committee on Aging & Adults with Physical Disabilities will host a presentation at its next meeting, at 10 a.m. Monday, Nov. 21, with Delaware State Police Cpl. Lewis W. Briggs III providing an overview of the many scams – identity theft, insurance, prescription drug, reverse mortgage, investment, sweepstake, home repair, romance, and threats of arrest – that are perpetrated in person, over the telephone, and, increasingly, on the Internet.
Cpl. Briggs will discuss new federal legislation that has created a special office to crack down on predatory scammers, as well as discuss the proactive approach the Delaware State Police is taking to combat scams in the community. The meeting will be held at the County Administrative Offices West Complex, 22215 N. DuPont Boulevard, in Georgetown.
The Sussex County Advisory Committee on Aging & Adults with Physical Disabilities is an 11-member panel established by the Sussex County Council to be an advocate for programs and policies that benefit older and disabled residents. The committee meets every other month, in January, March, May, July, September and November. All meetings are open to the public.
The Advisory Committee's mission is to increase dialogue, make recommendations to Sussex County Council, and to give support, assistance and advice on significant issues and programs that may affect the lives of the county's aging and adults with physical disabilities populations. For more information, visit the committee's page.
###
Media Contact
Scott Phillips, Committee member