Effective March 19, 2020, the Register of Wills office is closed. Please see the attached memo for further information.
For information on how other County business is being handled, please see Sussex County Operations Coronavirus Updates.
---
The Register of Wills office is responsible for the efficient administration of all estates being probated in Sussex County. The Register of Wills grants authority to personal representatives to administer estates and is responsible for making sure that those administrations are carried out in compliance with Delaware Law.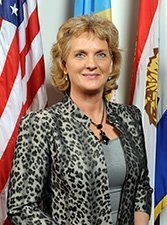 Contact Information
Register of Wills
Cynthia Green
Chief Deputy
Kristine Vavala
Deputy
Patty Bodenweiser
Office Manager
Dottie Haggerty
Address
Sussex County Courthouse Annex
5 E. Pine St., P.O. Box 743
Georgetown, DE 19947
Phone
(302) 855-7875
Fax
(302) 853-5871
Office Hours
Monday - Friday
8:30 a.m. - 4:30 p.m.
Open during lunch hours

No paperwork will be processed after 4:00 p.m. Documents will be clocked in and processed the following business day.
Contact Register of Wills Office