The building locks at 4PM daily. Please call the office number below for assistance.
Appointments are required for the following services: opening a probated estate, closing a probated estate, ancillary estates, and pre-registering a will.
To better serve you, appointments are strongly recommended for all other services. Walk-ins are welcome but will be worked around scheduled appointments.
The Register of Wills office is responsible for the efficient administration of all estates being probated in Sussex County. The Register of Wills grants authority to personal representatives to administer estates and is responsible for making sure that those administrations are carried out in compliance with Delaware Law.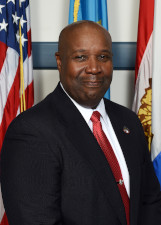 Contact Information
Register of Wills
Gregory Fuller
Chief Deputy
Kristine Vavala
Address
Sussex County Courthouse Annex
5 E. Pine St., P.O. Box 743
Georgetown, DE 19947
Phone
(302) 855-7875
Fax
(302) 853-5871
Office Hours

Monday - Friday
8:30 a.m. - 4:30 p.m.


The Register of Wills closes to the public at 3:00 PM on the last Monday of the month.

Contact Register of Wills Office
Estate Searches cannot be performed by emailing the office. Please use the Estate Search Request Form.