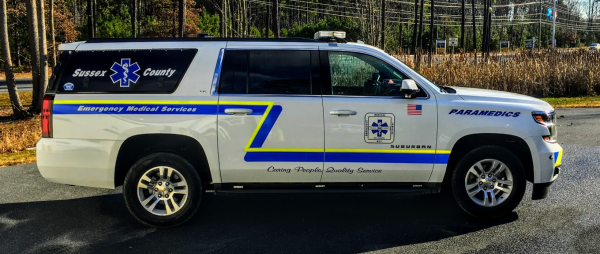 Sussex County EMS operates as a non-transporting EMS agency providing paramedic services using eleven specially designed ALS rapid response vehicles with two District Supervisors and a Shift Commander. To ensure the fastest response, each vehicle is based at one of ten paramedic stations located throughout the county. The ambulance transportation of patients is provided by 21 BLS transport services (with a SCEMS Paramedic on-board if the patient meets ALS criteria), or by ALS helicopter service provided by the Delaware State Police and Life Net, which are both stationed in Sussex County.
---
Sussex County Emergency Medical Services is currently accepting applications for Nationally Registered Paramedics
Employment Information
---
SURVEY
Please lets us know about your experience as a customer of Sussex County EMS. If you would like to leave a comment or feedback, click here.