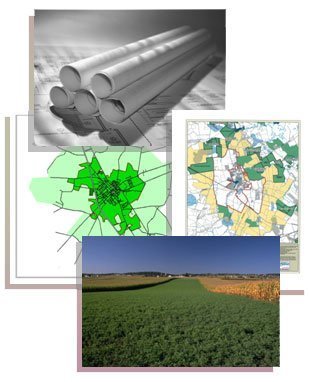 Strengthening agriculture. Protecting open space. Fostering more affordable housing. Encouraging 'greener' construction. All are worthy concepts. And they are just some of the many goals of the adopted Sussex County Comprehensive Plan Update, a plan that outlines Sussex County's vision for itself in the future, and how best the county and its people can make that vision a reality.
The Sussex County Council adopted the plan, known as the 2007 Comprehensive Plan Update, on June 24, 2008. Gov. Ruth Ann Minner certified the plan on Oct. 27, 2008. The adoption and certification followed more than 18 months of public meetings, planning sessions and numerous draft revisions, all in an effort to shape the document into its final form.
Beginning in January 2007, Sussex County and consultant Urban Research & Development Corp. of Bethlehem, Pa., embarked on the task of updating the County's comprehensive plan. This document, among other things, serves as the standard for how development will proceed and how land use will be governed over the course of the next five years.
Such plans are used by local governments to not only establish land-use policies and identify growth areas, but also to give consideration to various other community concerns, such as affordable housing availability, agriculture preservation, open space protection, historic preservation, economic development and transportation mobility.
Delaware law mandates that all counties and municipalities have a comprehensive plan in place. Under a change in Delaware law in 2011, counties and municipalities must review and update their plans for State certification every 10 years, while providing yearly updates on the progress of implementation. Comprehensive Plan Annual Report for 2018
This newest plan updates the comprehensive plan last adopted in 2002.
Sussex County Council encourages the public to remain involved in the land-use process. We thank you for your continued interest in Sussex and in our future.