NOTICE:
Beginning October 3, 2016, any revised plans requiring an additional plan review approval to an original application will be charged a minimum $60.00 for dwelling projects and $30.00 for addition projects.
Significant additional square footage or additional project costs may result in additional permit fees as well.
If you have any questions, please contact Andy Wright at (302) 855-7860 or via email at awright@sussexcountyde.gov.
---
Beginning May 1, 2014, the Sussex County Building Code Office will require plans sealed by a Delaware registered architect and/or a Delaware-licensed professional engineer for all commercial plans, including new buildings, additions, renovations, and remodeling. The requirement is in compliance with Ord. 2335, adopted by the Sussex County Council in January 2014.
Sealed plans require at least one original inked stamp or raised seal with the design professional's signature and a Delaware stamp.
Any design professional not licensed in the state of Delaware may contact the appropriate agencies listed below for additional information.
Any questions regarding this requirement should be directed to the Sussex County Building Code Office at (302)855-7860 or Chief Code Official Andy Wright.
---
Sussex County uses the 2012 International Residential Code for single-family home construction and the 2012 International Building Code for multi-family and commercial construction projects.
For questions regarding building code inspections, call (302) 858-5500 between the hours of 7:30am - 3:30pm.
Code books can be purchased through the International Code Council at the following links:
Sussex County has adopted a list of exceptions to the IRC, which can be found here.
Other code related matters:
Permit Information: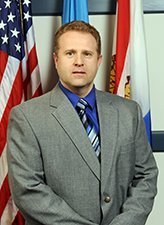 Contact Information
Chief Code Official
Andy Wright
Address

Building Code Office
2 The Circle
P.O. Box 589
Georgetown, DE 19947

Phone
(302) 855-7860
Fax
(302) 855-7821