All County government facilities are closed to public access until further notice.
The April 21 Sheriff Sale will not be held. Any sales for that date will be rescheduled for May 19.
For information on how other County business is being handled, please see Sussex County Operations Coronavirus Updates.
---
This office serves papers for the courts and holds Sheriff's sales for non-payment of taxes, mortgage foreclosures plus all other court orders. Follow the links on the left for more information.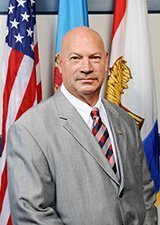 Contact Information
County Sheriff
Robert Lee
Address
Sussex County Sheriff Office
P.O. Box 948
Georgetown, DE 19947
Phone
(302) 855-7830
Fax
(302) 855-7832