1989-1990
The Delaware State Legislature introduces and passes legislation to create a statewide paramedic system that was signed by then Governor Castle.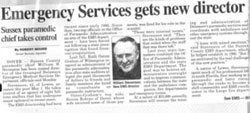 ---
1990
Sussex County hires Bill Stevenson and develops what was then called Sussex County Paramedics.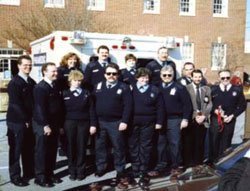 ---
1991
Sussex County Paramedics begins Advanced Life Support.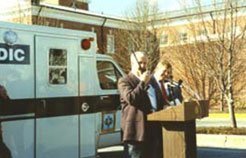 ---
1992
SCEMS places Station 105 in service.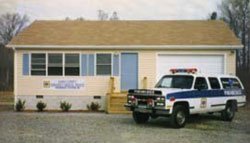 ---
1995
Sussex County EMS Hazardous Materials Medical Response Team placed in service.

---
2000
Station 106 dedicated during EMS Week.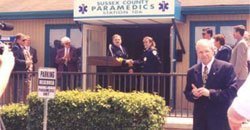 ---
2001
Sussex County EMS celebrates 10 years of service.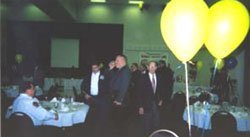 ---
2005
The 1st class of SCEMS students graduate from Delaware Technical and Community College.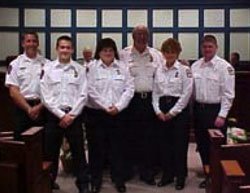 Sussex County celebrates the opening of Medic 107 and Troop 5 at the Adams-Ewing Public Safety Complex.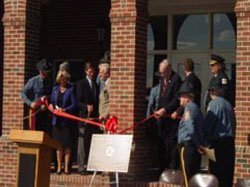 Sussex County EMS competes in the JEMS Games, capturing a Gold Medal in 2005 and Silver in 2006.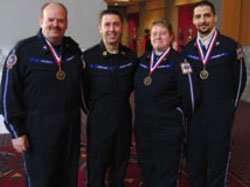 ---
2006
SCEMS members from the first class and original ten medics honored by the Sussex County Council during "Sussex County EMS Appreciation Day".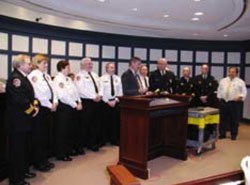 ---
2007
Medic 103 relocated from its original location in the Stockley Center to a new facility in Dagsboro. This new facility also houses the Special Operations Section, including the Hazardous Materials Medical Team, Special Events and Bicycle Medic Operation, and Public Information, Education and Relations Team, as well as WMD resources. It also features a fully equipped exercise facility for use of both on-and off-duty personnel.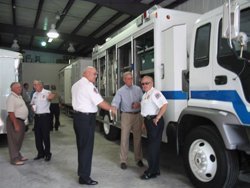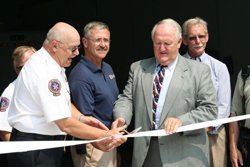 ---
2008
With the relocation of Medic 103, Medic 108 transitioned from a part- to a full-time unit, stationed in the Georgetown area. It is temporarily housed at the Paramedic Administration Building. The Sussex County Council purchased a building in the nearby Cinderberry complex, which later becomes the permanent home of both Medic 108 and the Technical Services Division.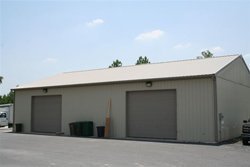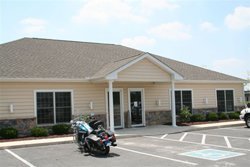 ---
Sussex County EMS Paramedic Competition Team places third in Israel Games.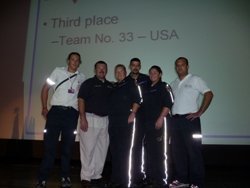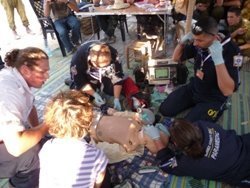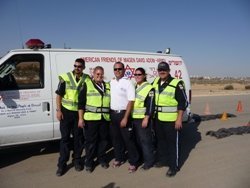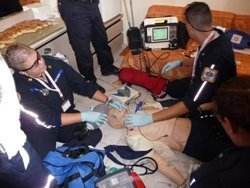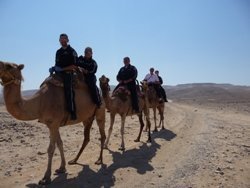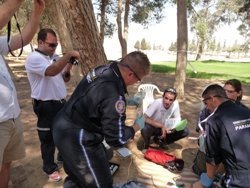 2009
Sussex County EMS Paramedic Competition Team captures Silver Medal during JEMS Game in Baltimore, Maryland.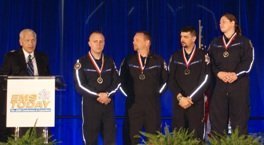 Station 104 in Lewes is dedicated in honor of Paramedic Stephanie Callaway.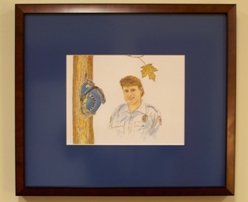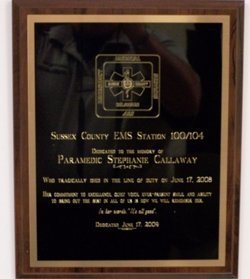 Today Sussex County EMS has become a recognized national leader in pre-hospital care with over 100 employees and eight paramedic units.