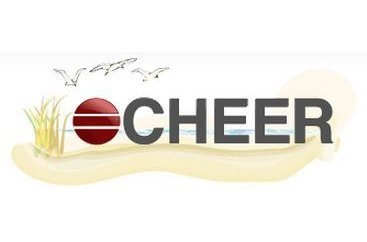 Georgetown, DE (March 9, 2017): For senior citizens living in or considering a move to Sussex County, home may be more than just where the heart is: it soon could be where services and amenities are, right in the heart of their community.
The Sussex County Advisory Committee on Aging & Adults with Physical Disabilities at its March meeting will host a presentation by CHEER Inc. about its proposed Life Care Village. A senior-centric planned community set in Georgetown, the village would include independent and assisted-living units built around a mini-downtown area featuring shops, medical services and other amenities aimed at catering to residents. Dr. Susan Levy, medical director for CHEER, will discuss the all-inclusive village, planned for 35 acres adjacent to the CHEER Community Center along U.S. Route 9 and Sand Hill Road, and how it would serve about 500 senior residents.
The meeting will be held at 10 a.m. Monday, March 20, 2017, at the Greenwood CHEER Center, 41 Schulze Road, in Greenwood.
The Sussex County Advisory Committee on Aging & Adults with Physical Disabilities is an 11-member panel established by the Sussex County Council to be an advocate for programs and policies that benefit older and disabled residents. The committee meets every other month, in January, March, May, July, September and November. All meetings are open to the public.
The Advisory Committee's mission is to increase dialogue, make recommendations to Sussex County Council, and to give support, assistance and advice on significant issues and programs that may affect the lives of the county's aging and adults with physical disabilities populations.
For more information, visit the committee's page at sussexcountyde.gov/boards-committees.
###
Media Contact
Ruth Beideman, Committee chair