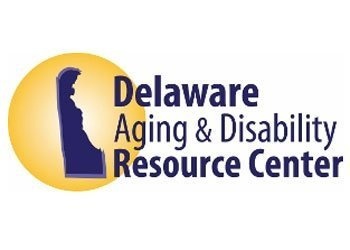 Georgetown, DE (Sept. 17, 2013): For many seniors, questions about the new federal health care law and its effect on senior health care remain unanswered.
Significant issues, including Delaware's new health insurance exchanges, hospital readmission policies, the Medicare doctor shortage, and concerns about being able to remain at home as they age are of great importance to seniors.
To help provide answers to some of these questions, the Sussex County Advisory Committee for the Aging & Adults with Physical Disabilities will host The LIVE Conference: Live Healthy...Live Active...Live at Home from 9 a.m. to 4 p.m. Wednesday, Oct. 9, at the CHEER Community Center, Sandhill Road, Georgetown. The Sussex County Council and Delaware Services for Aging and Adults with Physical Disabilities (DSAAPD) are co-sponsoring the event.
The conference will feature a variety of panel discussions focused on the Affordable Care Act, aging at home versus a nursing facility, and how to live a more active, healthier lifestyle.
"The mission of the LIVE Conference is to improve the availability and understanding of health services that support seniors who want to live healthy, stay active, and live at home," said Sally Beaumont, chairwoman of the advisory committee. "We know seniors have a lot of questions. We thought this would be a great opportunity to bring together a wealth of resources to help the public make sense of the many changes and issues facing seniors today."
Bill Love, director of the Delaware Services for Aging and Adults with Physical Disabilities, will be the keynote speaker. Mr. Love will elaborate on the services provided by the Department of Health and Social Services to support Delawareans growing older, as well as discuss the need to increase the capacity of community-based services, and highlight the Aging and Disabilities Resource Center (ADRC).
Michelle Amadio, director of the Delaware Health Insurance Marketplace, will speak about the federal Affordable Care Act (ACA) implementation in Delaware and the medical exchanges that begin this fall. And the presidents and CEOs of three regional hospitals – Jeffrey Fried of Beebe Medical Center in Lewes, Steven Rose of Nanticoke Health Services in Seaford, and Michael A. Franklin of Atlantic General Hospital in Berlin, Md. – will head a panel discussion on how the health care law is being addressed on the front lines.
Another panel discussion will focus on keeping seniors in their homes as they age, a concept that has gained popularity in recent years because of lowering in-home care costs and a shift in philosophy. The panel discussion will include representatives from Aging in Place Solutions, Christiana Care Visiting Nurses, Griswold Home Care, the Heritage Senior Living, First State Community Action Senior Companion Program, and CHEER.
Lastly, an active lifestyles panel will discuss various techniques and exercise programs designed to keep seniors healthy. The panel will include Delaware Senior Olympics, the RSVP program, Tai Chi and other providers.
Tickets for the general public are $5 and registration is required in advance as seating is limited. A continental breakfast and lunch will be provided. For more information, please contact Sally Beaumont, chairwoman of the committee, at (302) 381-5491 or sbeaumont@cavtel.net.
The Sussex County Advisory Committee for the Aging & Adults with Physical Disabilities is an 11- member panel established by the Sussex County Council to be an advocate for programs and policies that benefit older and disabled residents. The Advisory Committee's mission is to increase dialogue, make recommendations to Council, and give support, assistance and advice on significant issues and programs that may affect the lives of the county's aging and adults with physical disabilities populations. For more information, visit the Advisory Committee's page at sussexcountyde.gov/advisory-committee-aging-and-adults-physical-disabilities.