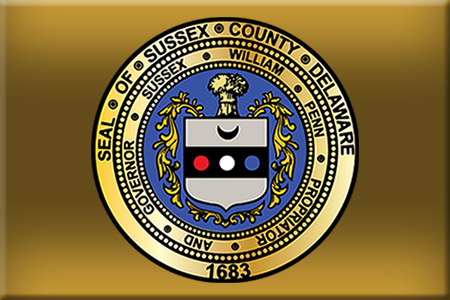 Georgetown, DE (March 23, 2020): The Sussex County C.A.R.E.S Conference slated for Friday, May 8, 2020, has been canceled in the wake of the COVID-19 outbreak and Delaware's ongoing state of emergency.
Public health and government officials are advising the general population to avoid large, mass-gathering events, including public meetings, and Gov. John C. Carney has issued a 'stay-at-home' order for citizens through May 15. As a result of this order prohibiting non-essential activity, and out of an abundance of caution to prevent further spread of the virus, particularly among those who are older or with compromised immune systems, the annual conference is canceled.
Sponsored and organized annually by the Sussex County Advisory Committee on Aging & Adults with Physical Disabilities, the annual conference – Creating Awareness of Resources for Every Senior – joins service providers, government officials, health advocates and others to discuss policies and programs that benefit the growing senior community in Sussex County.
The Advisory Committee on Aging & Adults with Physical Disabilities is an 11-member panel established by the Sussex County Council to be an advocate for programs and policies that benefit older and disabled residents. The committee meets every other month, in January, March, May, July, September and November. All meetings are open to the public.
The Advisory Committee's mission is to increase dialogue, make recommendations to Sussex County Council, and to give support, assistance and advice on significant issues and programs that may affect the lives of the county's aging and adults with physical disabilities populations. For more information, visit the committee's page at sussexcountyde.gov/boards-committees.
For the latest information on the COVID-19 outbreak in Delaware, including public health notices from state public health officials, please visit coronavirus.delaware.gov.
###
Media Contact
Scott Phillips, Committee member