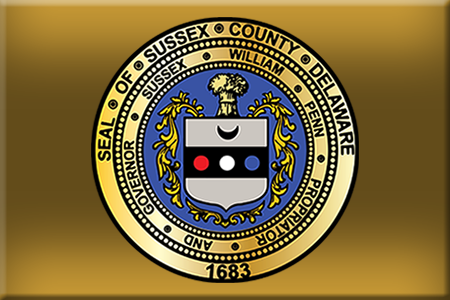 Georgetown, Del., Nov. 1, 2022: Sussex County may have the job just for you.
County government will host a job fair from 5 to 8 p.m. on Wednesday, Nov. 2, 2022, at the County Administrative Offices building, located at 2 The Circle, in downtown Georgetown. During the event, representatives from a variety of County departments will be on hand to discuss job opportunities in their offices and highlight the many functions of local government.
The event is free and open to the public.
"Sussex County is always looking for quality candidates to join our team," Human Resources Director Karen Brewington said. "This job fair is a great way for us to promote the exciting things we do at the County, and hopefully match those roles with people who are looking for a way to put their talents to work."
Sussex County government currently has more than a dozen positions in need of filling, from 911 dispatchers, paramedics, and engineers to librarians, wastewater operators, and financial specialists, among other careers. Sussex County offers competitive salaries and generous benefits, and is an equal opportunity employer.
For information on current job openings in Sussex County, or to apply for any position, please visit https://munis.sussexcountyde.gov/ess/employmentopportunities/default.aspx. For more information on the job fair, call the Sussex County Human Resources office at (302) 855-7711.
###
Media Contact
Chip Guy, Communications Director