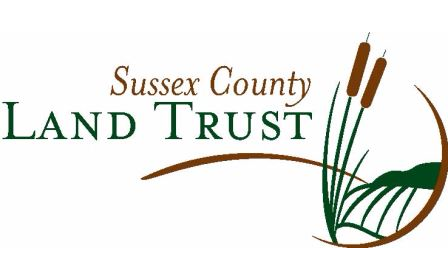 Georgetown, Del., Nov. 13, 2018: Sussex County is protecting its past by investing in its future.
County Council, at its Tuesday, Nov. 13, 2018 meeting, approved allocating $450,000 from reserves to purchase a nearly 31-acre property located off U.S. Route 9 near Cool Spring. The decision marks the first funding allocation by the County in nearly 10 years to the Sussex County Land Trust, a non-profit organization formed in 2001 dedicated to protecting natural, cultural, agricultural and recreational resources through land preservation, stewardship and education.
Under a longstanding partnership with the organization, the County will provide a portion of the funding needed to purchase the property. The Land Trust, in turn, utilizing additional funds from the State and private donations, will purchase the property to protect it from future development.
Since 2003, including this most recent effort, the County and Land Trust have joined forces to use a mix of public and private dollars to purchase and preserve open space throughout Sussex. The County has committed an estimated $6.1 million, saving 951 acres in that effort.
Council President Michael H Vincent said the County is committed to maintaining a lasting partnership with the Land Trust.
"Protecting Sussex County's natural, unspoiled landscapes is critically important, not just to ensure that we preserve open spaces for future generations, but also to safeguard the very essence of who and what we are as a community," Mr. Vincent said. "It's our quality of life and beautiful scenery that help make this area special, and the County is proud to do its part."
###
Media Contact
Chip Guy, Communications Director