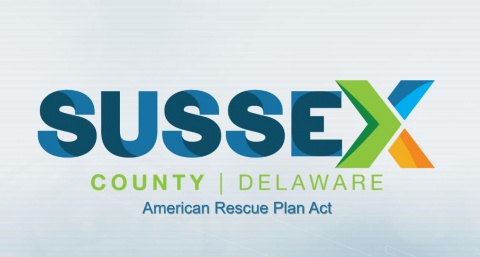 Georgetown, Del., March 28, 2023: Sussex County not-for-profits have another chance at capturing federal dollars to assist them in their recovery from the COVID-19 pandemic.
County officials on Tuesday, March 28, 2023, announced an additional $1.2 million in American Rescue Plan Act (ARPA) funding will be made available to eligible non-profits during an application round that opens next month. This is in addition to the $5 million in funding last year that non-profits received after the County allocated its $45.5 million allotment of ARPA funds, distributed to states and local governments nationwide to assist in recovery. Sussex County earmarked its funding for a variety of initiatives that included public safety, affordable housing, wastewater infrastructure, low-income services, and other post-pandemic efforts.
County Finance Director Gina A. Jennings said the added funds became available as some other previously intended recipients or initiatives no longer needed the ARPA resources.
To qualify, non-profit organizations, among other criteria, must be recognized by the Internal Revenue Service as 501(c)(3) or 501(c)(19) entities, and provide service – with at least one physical location – in Sussex County. Eligible organizations can apply for up to $40,000 in economic impact relief assistance under the County's ARPA program.
Applications for this newest funding round will be accepted beginning April 3. The deadline to apply is May 1.
For more information, visit https://sussexcountyde.gov/ARPA-grant-program-application.
###
Media Contact
Chip Guy, Communications Director