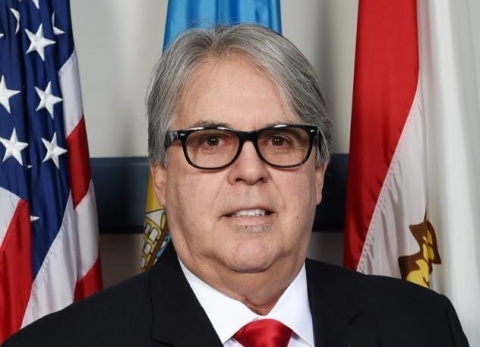 Georgetown, Del., Jan. 29, 2019: Sussex County is turning to a set of experienced hands to weigh land use decisions and round out the County's Planning & Zoning Commission.
County Council, at its Tuesday, Jan. 29, 2019, meeting, voted to appoint J. Bruce Mears of the Ocean View area to a seat on the five-member panel, a Council-appointed body that reviews and gives consideration toward subdivision applications and other land use requests. The appointment, which followed a public interview before Council, takes effect immediately and will last through June 2020, when the current three-year term ends. The commission next meets Feb. 14.
County Councilman Douglas B. Hudson nominated Mr. Mears to fill the seat vacated by Mr. Hudson on Jan. 8, when he was sworn-in as a councilman after winning election in November 2018. Mr. Hudson, who served two-and-a-half years on the commission, praised Mr. Mears for his decades of work as a custom-design builder and for his service to the community alike. Mears, who is active with local church and chamber of commerce boards, has been a member of the County Board of Adjustment since 2017, and the Building Code Board of Adjustments and Appeals since 1996. He will resign those posts with the move to the commission.
"Bruce has been a long-time builder and designer. He's been here almost all of his life, so he brings a tremendous amount of knowledge and experience that I believe will help the Planning & Zoning Commission and the Council immensely," Councilman Hudson said. "Bruce knows the industry, the consumer, and the market here, and that's good for Sussex County."
###
Media Contact
Chip Guy, Communications Director