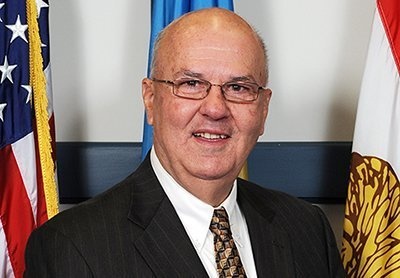 Georgetown, Del., Feb. 22, 2017: The president of Sussex County Council is segueing his leadership to the state level for the next year.
Council President Michael H. Vincent of Seaford has been appointed by the Delaware Association of Counties to serve as the group's president for 2017. Mr. Vincent, as president, will represent the county governments' association, working closely with fellow county officials, as well as state and federal officials, to represent local governments' interest in matters in Legislative Hall in Dover and Capitol Hill in Washington, D.C. The appointment, Mr. Vincent's first as the president of the association, is voluntary and for a term of one year. Members of the Delaware Association of Counties made their selection at the annual meeting in January.
Mr. Vincent has served on Sussex County Council since 2009, and has been elected president by his fellow members for the past seven years. He will continue in his elected duties as a County Council member and as Council president.
"I am humbled to have the confidence of my counterparts in New Castle, Kent and Sussex counties," Mr. Vincent said. "I look forward to working with them and our state and federal partners to represent the interests for all our constituents."
Like the National Association of Counties, the Delaware Association of Counties is an organization that allows county leaders to network and share ideas, and be a voice for county governments on state and federal legislation that filter down to the local level.
###
Media Contact
Chip Guy, Communications Director