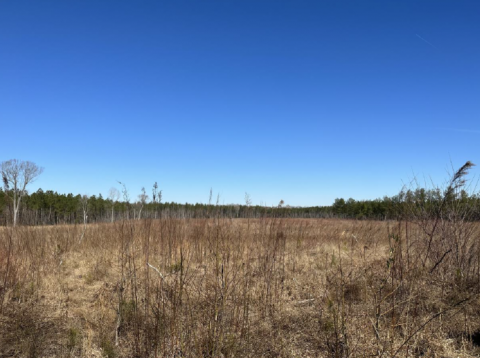 Georgetown, Del., May 9, 2023: Sussex County is making another big deposit in its land preservation bank.
County officials on Tuesday, May 9, 2023, announced the acquisition of four new tracts – on opposite ends of the county – that will be protected in perpetuity as open space. The properties, totaling a little more than 300 acres, include:
A 294-acre tract known as the Forest of the Broadkill Preserve, bordering Ingram Branch, off Shingle Point Road outside Milton. The property, a mix of fields and wooded areas costing $1.85 million, will be managed by the Sussex County Land Trust, and is expected to eventually include a publicly accessible trail system;
An 11-acre assemblage of three wooded parcels, known as the Wright properties, along the Nanticoke River near Seaford. The parcels, costing approximately $460,000, will be managed by the Nanticoke Conservancy and feature public access at a later date.
County officials said the purchases – the latest in a round of land buys by the County in recent years – are an important step in ensuring Sussex County's natural settings remain intact for future generations to enjoy.
"The County Council has made it clear that preserving land is among one of its highest priorities," County Administrator Todd F. Lawson said. "This is an investment to maintain Sussex County's legacy."
Funding for the acquisitions comes through the County's portion of realty transfer tax revenue.
###
Media Contact
Chip Guy, Communications Director