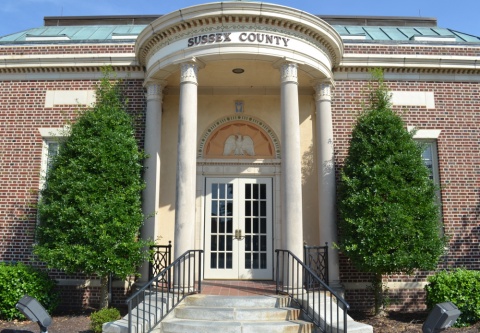 Georgetown, Del., March 1, 2022: Sussex County is paying forward some of its recent good fortune.
County Council, following a public hearing at its Tuesday, March 1, 2022, meeting, approved a measure to use more than $12 million in unanticipated revenue this budget year for continued land preservation, as well as to set up a one-time revenue sharing program for local towns. The action comes as better-than-expected numbers for property sales the past eight months have propped up revenues for the County's annual budget, adopted last summer.
"The County's finances are very strong. When you're lucky enough to be in that position, you should do what you can to help those around you and do some good," County Council President Michael H. Vincent said. "This is revenue that's above and beyond, and by setting aside some to protect more open space, and the rest for our towns, we're making an investment the future."
Nearly $5.6 million of the funding will be set aside for land acquisitions by the County in the current fiscal year; the balance, in the form of grants ranging from a minimum $100,000 to a maximum $500,000, will go to every municipality in Sussex to help offset expenses related to eligible expenses and projects. Municipalities receiving more than $100,000 would have to match the County grant dollar-for-dollar, and must use the awarded funds within the next year.
Municipalities will be able to use the funds for items such as public safety, economic development, infrastructure, and capital projects.
###
Media Contact
Chip Guy, Communications Director