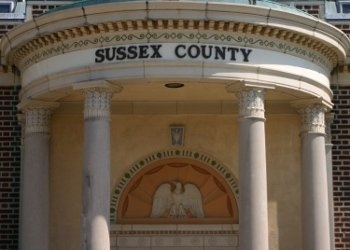 Georgetown, Del., Sept. 22, 2017: If there's a will, Sussex County has it stored in a new way thanks to a major document conversion and retention project.
The Sussex County Register of Wills office recently completed a years-long project to scan more than 45,000 hard copies of wills dating back more than 60 years. The project represents a significant effort by the office to protect and archive critical documents accessed by the public, particularly the legal community, every day.
With the project complete, wills recorded in Sussex dating back to 1956 are now digitally preserved. Documents before 1956 remain on file with the Delaware Public Archives.
The digital repository of wills is available for the public to view through a computer terminal in the Register of Wills office during regular business hours, while law offices will be able to view documents remotely anytime with a subscription service. In addition to enhancing access, the conversion project has allowed the Wills office to free up critical floor space for staff, as well as guarantee legacy for documents that affect generations of Sussex Countians.
"We were drowning in paper, and if we had had a fire or sustained water damage, we could have lost these very important records that are a piece of our history," said Sussex County Register of Wills Cynthia C. Green. "Now everything is protected and safeguarded, and available electronically."
For more information on wills recorded in Sussex County, contact the Register of Wills office at (302) 855-7875.
###
Media Contact
Chip Guy, Communications Director