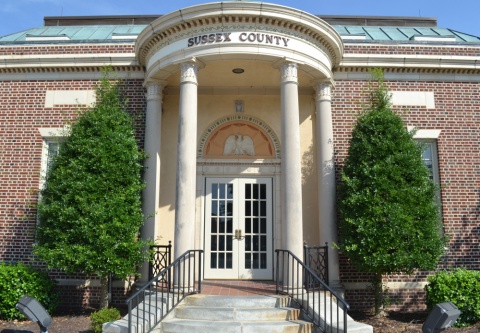 Georgetown, Del., June 28, 2022: Sussex County is giving healthcare, housing, and human services programs a financial booster shot in the battle against COVID-19.
County Council, following a staff presentation during its weekly meeting Tuesday, June 28, 2022, approved the distribution of $7.5 million in federal funds awarded to Sussex through the American Rescue Plan Act (ARPA). The funds, as required by the act, are aimed at assisting local healthcare providers, non-profit groups, and others in the ongoing coronavirus recovery.
The grants will be distributed among a dozen entities, including all three major hospital systems with campuses in Sussex County, several non-profit health and social service providers, as well as groups working to create affordable housing in southern Delaware. The housing awards alone, totaling $2.5 million, are expected to yield more than 100 affordable units.
"We are re-investing this money into the community, with the hope that it will do the most good for the most people," County Council President Michael H. Vincent said. "These groups are among the many out there, on the front lines, working to make a difference every day."
The grant awards are part of a larger package totaling more than $45 million the County received during the past year from the federal government under the American Rescue Plan Act. In March, County officials detailed a plan to utilize the funding for a host of priorities, including wastewater infrastructure, public safety, economic recovery, and more.
For more information on the County's use of ARPA funds, including a breakdown of allocations and list of award recipients, visit sussexcountyde.gov/arpa.
###
Media Contact
Chip Guy, Communications Director