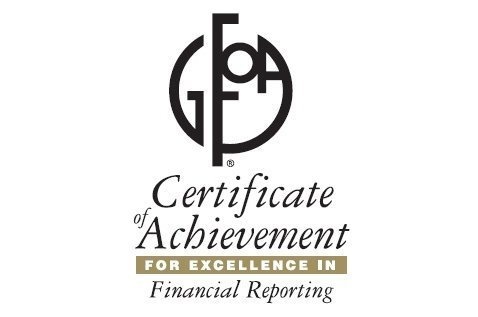 Georgetown, Del., Aug. 20, 2019: The financial successes keep racking up for Sussex County government, as the County, on the heels of earning the highest bond rating possible, has won another distinction – its 17th award for outstanding auditing and budgeting practices.
The Government Finance Officers Association of the United States and Canada, based in Chicago, in July awarded the County its Certificate of Achievement for Excellence in Financial Reporting for the 2018 comprehensive annual financial report (CAFR). The award is among the highest forms of recognition for governmental accounting and financial reporting.
The CAFR was judged by an impartial panel to meet the association's high standards.
The award is an acknowledgment of Sussex County's comprehensive annual financial report, or CAFR. The document includes the County's annual audit, showing assets, liabilities, equity, revenues and expenses. It also contains information about county demographics and the local economy. That information helps those reviewing the report – such as investors – to better gauge the County's financial condition.
"Sussex County prides itself on its fiscal management and our staff, particularly Deputy Finance Director Kathy Roth, do a tremendous job each and every day in seeing that we live by the highest accounting standards," County Finance Director Gina A. Jennings said. "We are pleased to win this honor once again. It is a reflection of Kathy and the Finance staff's steadfast efforts to keep our financials in impeccable shape."
###
Media Contact
Chip Guy, Communications Director