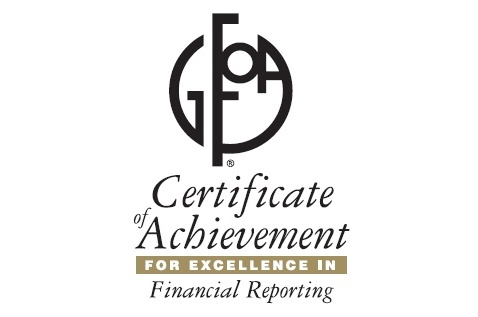 Georgetown, Del., Oct. 24, 2023: Sussex County's fiscal management has hit the jackpot once again, earning the County top honors for the 21st time in as many years.
The Government Finance Officers Association of the United States and Canada, based in Chicago, this month awarded the County its Certificate of Achievement for Excellence in Financial Reporting for the 2022 comprehensive annual financial report. The award is among the highest forms of recognition for governmental accounting and financial reporting.
The award is an acknowledgment of Sussex County's comprehensive annual financial report, which was judged by an impartial panel to meet the association's high standards. The document includes the County's annual audit, showing assets, liabilities, equity, revenues and expenses. It also contains information about county demographics and the local economy. That information helps those reviewing the report – such as investors – to better gauge the County's financial condition.
"We are grateful and proud to be recognized with this very important honor, which is a reflection of a lot of hard work by our talented team," County Finance Director Gina A. Jennings said. "Awards are nice, but the truest sense of satisfaction and accomplishment comes from having earned and maintained the trust and respect of not just our peers, but the public we serve.
"That will always be the pinnacle we strive for year after year," Ms. Jennings said.
###
Media Contact
Chip Guy, Communications Director