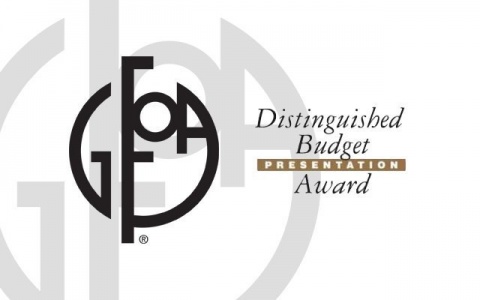 Georgetown, Del., Oct. 30, 2018: Sussex County's financial kudos keep adding up.
The Government Finance Officers Association of the United States and Canada, based in Chicago, this month awarded Sussex County its first-ever Distinguished Budget Presentation Award for the Fiscal Year 2019 budget, which County Council adopted in June for the budget year that began July 1. The award is given to those public bodies that have demonstrated an observance of the highest principles of governmental budgeting, according to the GFAO.
The award is presented by the same group that has for the past 16 years applauded the County for its annual audit reporting and financial practices.
To receive the budget award, a governmental entity must satisfy nationally recognized guidelines for effective budget presentation, which must serve an entity as a policy document, financial plan, operations guide, and communications device. This year's budget is the first the County has submitted for consideration, and required the County's Finance staff to enhance the annual document to include, in addition to the standard fare of projected revenues and expenditures, an introductory background, organizational chart, narrative on the budgeting process, and outline of the County's financial policies and goals.
"Our enhanced budget gives the public a more thorough understanding of how process works and improves transparency," said County Finance Director Gina A. Jennings. "We are proud to receive this award, which we believe reflects Sussex County's continued commitment to being good stewards of taxpayer money and maintaining the public trust."
###
Media Contact
Chip Guy, Communications Director