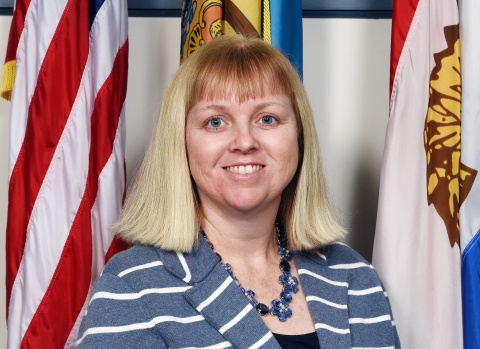 Georgetown, Del., Dec. 14, 2021: The page is turning for Sussex County's top record-keeping post.
County Council on Tuesday, Dec. 14, 2021, voted to appoint Tracy N. Torbert of Delmar as the next Clerk of the Council. Ms. Torbert, who currently serves as clerk for the City of Seaford, will take over for Robin A. Griffith, who will retire in early 2022 after more than 30 years as the County's top clerk. Ms. Griffith is the longest-serving Clerk of the Council since the Council form of government was established by the Delaware General Assembly in the early 1970s.
Torbert was selected from a field of six potential candidates for the job that oversees the day-to-day clerical responsibilities of the County Council, including recording meeting minutes, publishing agendas, advertising and cataloguing ordinances, and maintaining the County Code, among other duties. The position is appointed by the County Council.
Torbert, a Seaford native, said she is excited to move to the next level of public service.
"I look forward to the opportunity to serve the County Council, support the staff, and serve the people of Sussex County. This is a tremendous honor," Ms. Torbert said. "I am grateful to the Council and leadership for placing such high trust in me as I take on this new position."
Council President Michael H. Vincent said the County has been fortunate to have the consistent and diligent hand in Ms. Griffith's services over the last three decades, and expects the transition to be smooth with Ms. Torbert given her background in local municipal government.
###
Media Contact
Chip Guy, Communications Director