All County government facilities are closed to public access until further notice.
Inquiries related to the State 65 Tax Credit, tax releases, mobile home class C letters, etc., are still being processed by staff. Please call the Assessment office at (302) 855-7824.
For information on how other business is being handled, please see Sussex County Operations Coronavirus Updates.
---
Responsible for issuing building permits, creating and maintaining assessment records for all properties in Sussex County as well as drawing and maintaining county tax maps. Overseeing readdressing of rural Sussex County for the enhanced 911 project. Review plans for building Code compliance and building inspections on all commercial and multifamily projects.
Property assessment appeals can be filed with the Assessment Office by contacting (302) 855-7824. The appeal board meets the first 15 working days of March each year to hear appeals.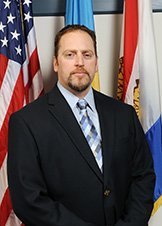 Contact Information
Director
Chris Keeler
Address
Sussex County Administrative Office Building
Rooms 270 & 249
2 The Circle
PO Box 589
Georgetown, DE 19947
Phone
(302) 855-7824
Fax
(302) 855-7828