Historic Preservation in Sussex County
Sussex County is a large county constituting almost half the landmass of Delaware, with over 12,000 known historic and cultural resources.
The office of Historic Preservation, along with other duties, coordinates archeological and historic preservation programs for the citizens of Sussex County. The office is the primary provider of outreach to the communities of Sussex and assists property owners and local organizations regarding cultural resources. The office also helps coordinate rehabilitation projects through cooperation with the office of Community Development, the Department of Housing and Urban Development, the Delaware Historic Preservation Office, and the Advisory Council on Historic Preservation.
Historic Preservation Work in Sussex
Demolition Ordinance for Sussex County – The Sussex County Historic Preservation Planner (HPP) is working with other county officials to come up with a plan to document historic structures before they are demolished.
Delineation of unmarked human remains – The HPP works actively with archeological firms, historic societies, and the Delaware Division of Historic and Cultural Affairs to delineate burials.
Public Meetings and Workshops - The HPP will assist municipalities to host public workshops to help educate citizens about strategies for historic preservation and help teach the citizens of Sussex to document their own community.
Preservation of historic Properties – The HPP works with Historic Societies and other organizations to help preserve historic properties, such as the collaboration between the Seaford Historic Society, the Sussex Land Trust, and the Sussex County Council to purchase and interpret the 1727 Cannon-Maston property in Western Sussex.
Heritage Tourism in Sussex County – The HPP is actively working with Universities, Municipalities, and State and Federal Agencies to improve heritage tourism initiatives through out the County.
Oral History Projects - The HPP has begun an oral history project documenting the Century Farmers of Sussex County
These are just a few of the initiatives happening in Sussex County through the office of Historic Preservation. If you are interested in learning more or volunteering for projects in your area, please do not hesitate to contact us.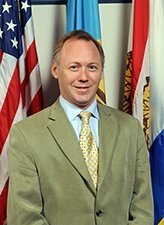 Contact Information
Historic Preservation Planner
Records Retention Officer/Archivist
Dan Parsons
Address
2 The Circle, P.O. Box 589
Georgetown, DE 19947
Phone
(302) 856-6138
Fax
(302) 855-7799