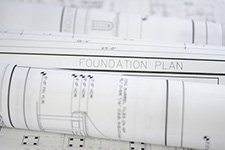 Beginning May 1, 2014, the Sussex County Building Code Office will require plans sealed by a Delaware registered architect and/or a Delaware-licensed professional engineer for all commercial plans, including new buildings, additions, renovations, and remodeling. The requirement is in compliance with Ord. 2335, adopted by the Sussex County Council in January 2014.
Sealed plans require at least one original inked stamp or raised seal with the design professional's signature and a Delaware stamp.
Any design professional not licensed in the state of Delaware may contact the appropriate agencies listed below for additional information:
Delaware Board of Architects at (302) 744-4500.
Delaware Assoc. of Professional Engineers at (302) 323-4588 or www.dape.org.
Any questions regarding this requirement should be directed to the Sussex County Building Code Office at (302) 855-7860 or Chief Code Official Andy Wright.