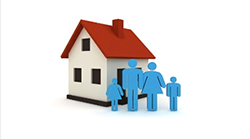 The Delaware Chapter of the National Association of Housing and Redevelopment Officials presents Understanding the Fair Housing Act, on March 19, 2014, at Polytech Adult Education Center in Woodside, Del. Sussex County is a participating member of the Delaware chapter.
The training is designed to inform all attendees of the federal and Delaware fair housing laws and how to avoid the effect that violations of the law can have on organizations. The same training is offered twice; in the morning, from 8:30 a.m. to noon, for housing managers, management agents, owners/landlords and REALTORS, and in the afternoon, from 12:30 to 4 p.m., for maintenance staff and personnel.
For more information, click the following link or call (302) 738-0915.