Landmark Web Subscription Levels
No Account/Anonymous Browsing:

Can see all index information and watermarked images
No Download/Print ability

Registered User:

Can see all index information and watermarked images
Can Download/Print documents (without watermark) for $1 per document (regardless of page count)
Add as many documents as desired to your shopping cart and then check-out and download/print

Individual (Unlimited) Subscriber:

Can see all index information and images
Can Download/Print unlimited documents
$50 per month – User ID can only be logged on by one user (No Account Sharing)

Corporate Subscriber:

Can see all index information and images
Can Download/Print unlimited documents
$300 per month – One master account and 9 sub accounts (10 total users)
How to become a registered user (Pay as you go)
Step 1: Open Landmark Web and click the Log On link in the upper right corner.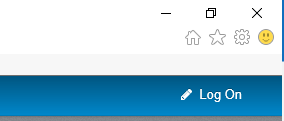 Step 2: Click Register New Account.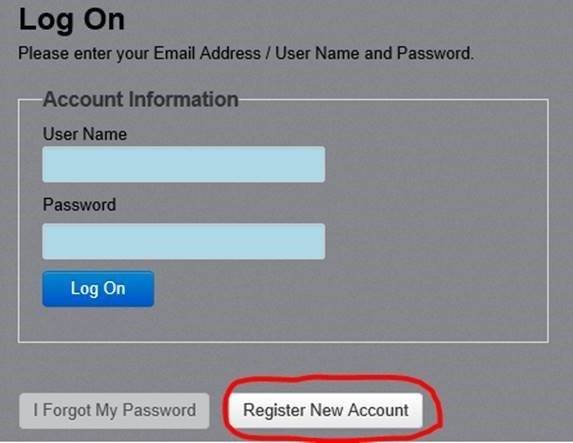 Step 3: Fill out all the blue fields as shown and don't forget to add the sum on the upper right. Click Sign Up to complete the account registration.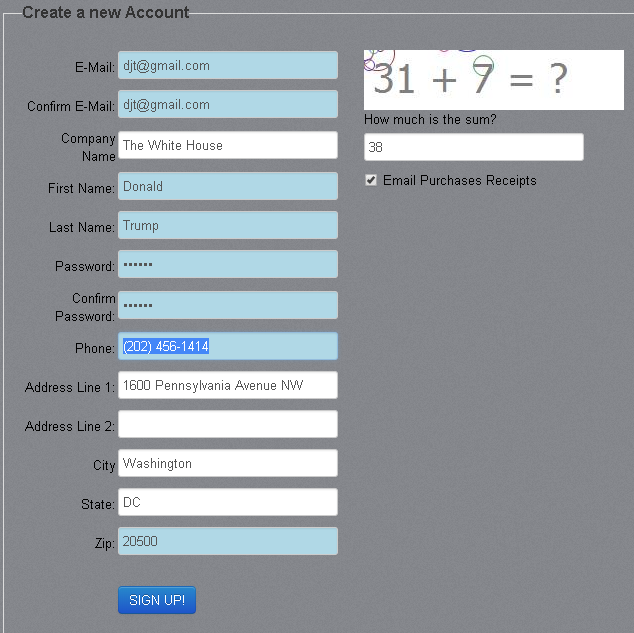 Step 4: You will receive an email confirming that your account was created. Click the link in the email to activate your account.

How to become an Unlimited or Corporate subscriber
Step 1: Follow the registered user process to create an account and log on as the account you just registered.
Step 2: Click on the Account Info Link.

Step 3: Click Maintain Subscription.

Step 4: Select unlimited or unlimited corporate from the drop-down list, then enter your payment information.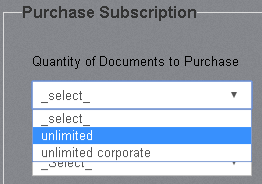 How to maintain Corporate subscriber sub-accounts
Step 1: Under Account Info, select Maintain Sub Accounts.

Step 2: Add new Sub Account User Information.

Step 3: Click Update Sub Accounts.

How to View Your Purchase History for Pay-As-You-Go Users
Step 1: Log in as your registered user account.
Step 2: Click on the Account Info Link.

Step 3: Click on View Order History.

Step 4: Review your prior purchases where you can view, download, or print your previously purchased documents.
Frequently Asked Questions
Landmark Web works best with Internet Explorer. Chrome also works well. Firefox and other browsers do not support Adobe Acrobat and will not allow you to Download/View documents in PDF format. If you are experiencing problems with Edge, Safari, or other browsers, please try Internet Explorer or Chrome.
The Recorder of Deeds office will provide 4 public workstations for searching. The computers can be reserved for 20-minute intervals. Tables will also be provided for users to use their own laptop computers.
Documents can be downloaded and printed on your own printer at no additional cost. Public self-service print/copy facilities will be available at a cost of $0.30 per page (Letter & Legal) or $1.00 per page (11x17 Ledger). Self-service printing will be available from the 4 public search stations and for laptop users on Public Wi-Fi. Print jobs can be paid for and released with a pre-paid JAMEX copy card. JAMEX Copy Cards can be pre-loaded by cash, check, escrow balance, or credit card.
ROD Staff can also print or copy documents for you at a cost of $0.40 per page (Letter & Legal) or $1.00 per page (11x17 Ledger).
The new public search stations, PC Reservation System, and Public Print service will be implemented during the week of September 4th. Until that time, printing from the old ACS search computers is complementary.
For the best Printing experience, always use the Download/View option. This will open the image as a native PDF file in Adobe Acrobat Reader. You will not have any header or footer information and will have much more capabilities to print only the pages desired and to scale to fit the page, which is especially important for printing Plots. Your web browser must support Adobe PDF format for Download/View to work properly. Internet Explorer and Chrome are the recommended Web Browsers.

All credit card transactions are subject to a 2.44% convenience fee that will show as a separate amount on your credit card statement. The minimum convenience fee is $1.00 per transaction. E-Checks will also be available shortly to use for web payment with a $1.00 flat convenience fee per transaction.
All credit balances from the ACS system (as of 8/24 end of day) have been transferred into Landmark and can be used like cash or check for any transaction at the information window. (e.g. JAMEX copy card, faxing, certified copy, subscription fees, etc.)
When searching by Document Number, the entire document number must be entered.